Choose your room
All rooms in Hotel Expo Sofia are tailored according to your individual needs and high-standard expectations for a comfortable stay with modern and creative atmosphere.
SUPERIOR BUSINESS ROOM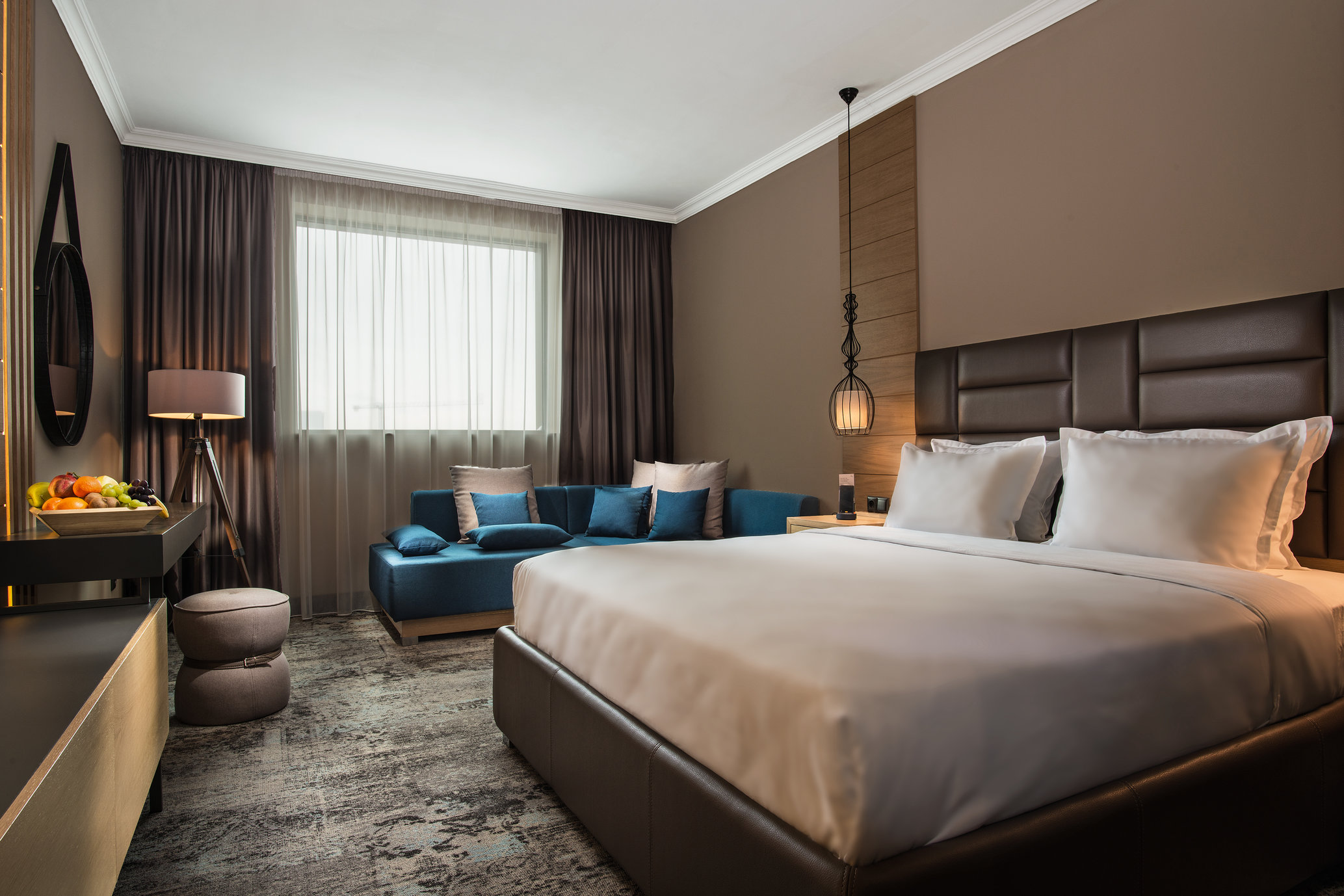 Indulge yourself in our Superior Business Room, furnished with modern and luxurious materials. Choose between King size bed or Twin beds, and enjoy access to all of our services and facilities.