YOUR WEDDING FAIRYTALE
Choose the perfect atmosphere for your wedding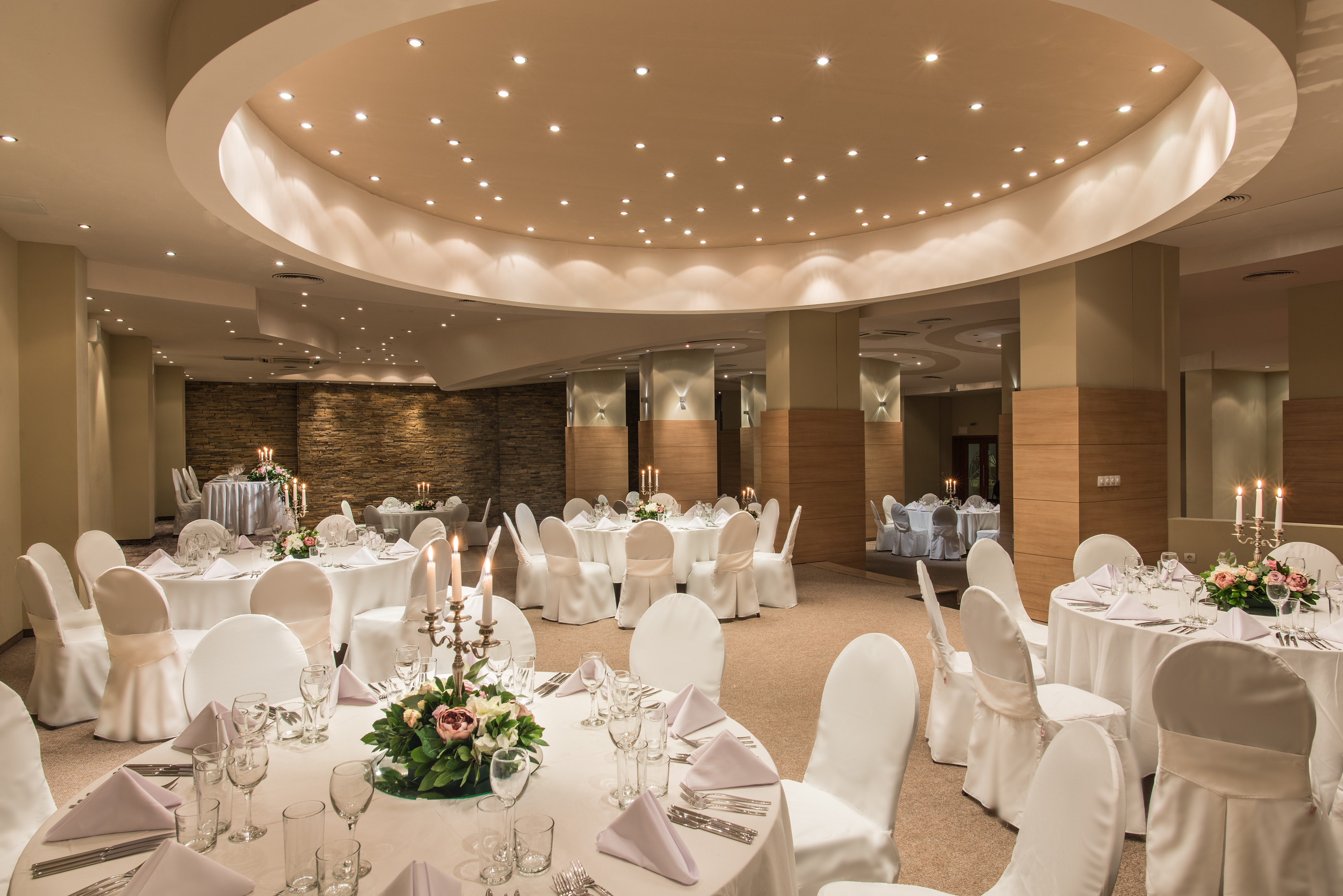 Expo City Hall is the largest event space in Hotel Expo. The space's size is 500 m2 and is the ideal venue space for: Weddings, Cocktails, Presentations, Gala Dinners, Christmas parties, and numerous other events.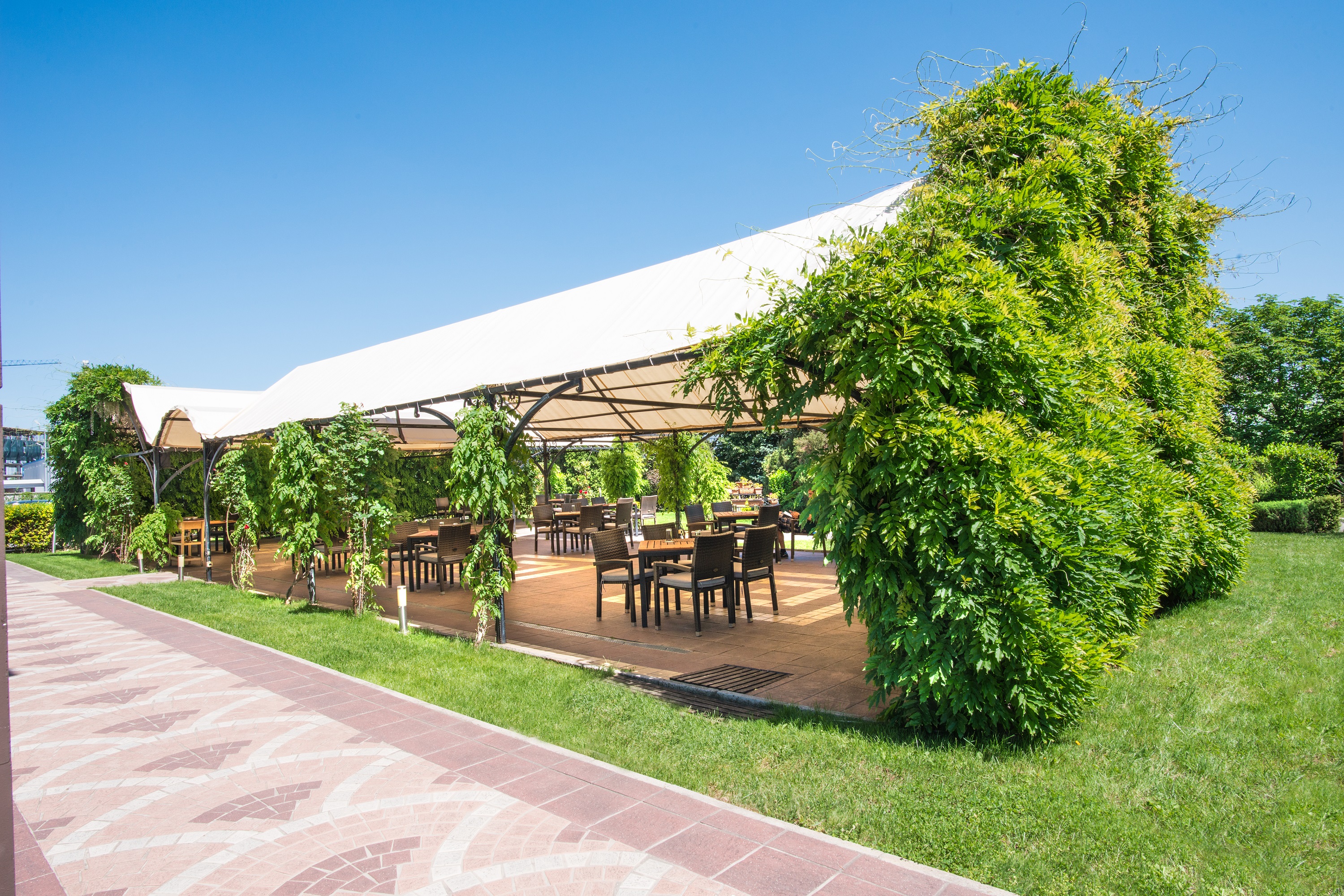 The spacious 220 m2 summer garden is the perfect venue to host a memorable outdoor event – the choice is yours: summer dinners, weddings, open-air cocktails, birthday parties, family reunions and more. It can accommodate more than 250 people in cocktail style and 160 people seated for lunch or dinner. Our summer garden offers you to enjoy a relaxing atmosphere, surrounded by beautiful green trees and nature.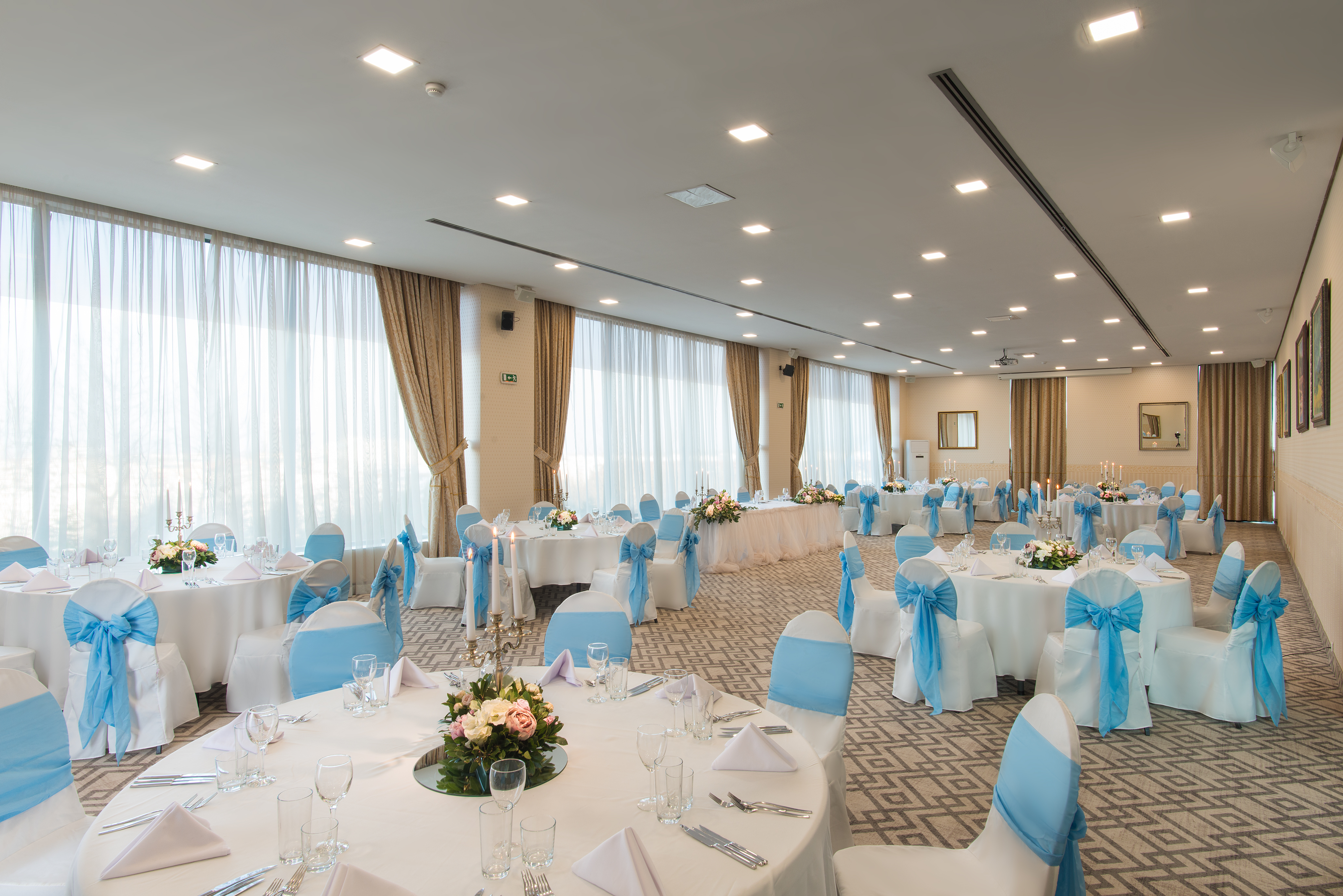 Panorama Hall is a space for a great celebration. It is an ideal space for weddings and parties. The hall is very bright, filled with natural light. It is elegant and minimalist, therefore, it can be arranged and designed according to your needs and make bring your dream wedding to real life.