Our new patner for Expo catering office menu deliveries
Our new patner for Expo catering office menu deliveries is BGMENU
http://www.bgmenu.com/ContractorPage.aspx?siteContractorID=935&contractorID=274
For delivery, please call 0700 10 400, 0885 246 368 (0885 BGMENU) и 0894 246 368 (0894 BGMENU) + express delivery
AmCham Bulgaria
The American Chamber of Commerce in Bulgaria (www.amcham.bg) is a fast growing business organization uniting over 300 American, Bulgarian and international companies operating in the country, collectively producing over half of the GDP in the country. The Chamber was established in December 1994.

The American Chamber of Commerce's mission is to strengthen economic relations between U.S. and Bulgarian commercial enterprises within the framework of the U.S.- European transatlantic economic relations, as well as to further improve the business climate in Bulgaria.

AmCham Bulgaria is an affiliate of the U.S. Chamber of Commerce and a member of the European Council of American Chambers of Commerce (ECACC).
For more information how AmCham members are cooperating please visit AmCham Bulgaria website
Hotel Alba, Sunny Beach
Tel Aviv Hotels
StayIn-Tel-Aviv.com offers great rates for Accommodation in Tel Aviv. Choose from great selection of Hotels and vacation apartments in Tel Aviv.
Congress Service
Sofia Flight Training Centre
Hospitality Solutions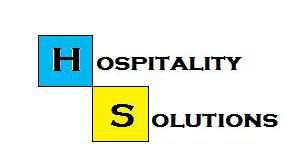 North American-Bulgarian Chamber of Commerce, Sofia Branch
Web & Events
Patetata- Kids Club
Varna Rent-a-Car
Sodexo
CHUCHKOV BROTHERS
NS Design